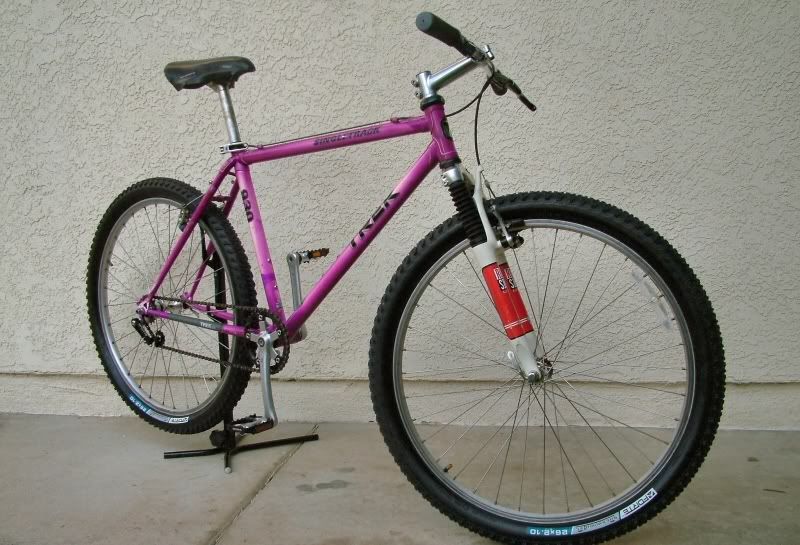 A friend brought me a project bike last Monday. An old Trek 920 was presented to me, faded pink or purple with dirt, rust, grime, flat rotted out tires and broken 21 speed Shimano shifters. Her request was to clean it up and get it in working order for a commuting bike from home to work (A distance of 2 miles round trip).
She didn't want to spend to much to get it working so I opted to trash the busted shifters and convert it to a single speed. Yipee! This would be my first SS conversion. I quickly started "researching" SS conversions on
mtbr.com
, created my inventory checklist and surfed
performancebike.com
,
nashbar.com
and
jensonusa.com
for parts.
The take down. Once I got the Trek 920 to my garage, I started dismantling the excess parts; shifters, gone, front and rear derailers, gone, rotted tires and tubes, gone. I removed the crank arms, 42t and 22t chain rings. Okay now the cassette, gone.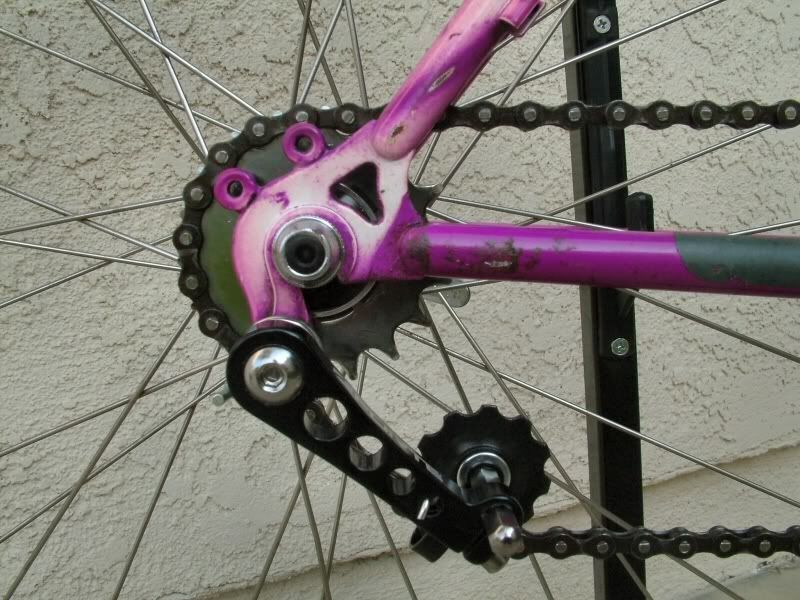 I decided to order my supplies from
performancebike.com
, they had the best deals and shipping wasn't to bad. I ordered, tires, tubes, rim tape, pedals, grips, forte SS conversion kit and a few other misc items. A few days later, the parts were delivered to my work.
The build was surprisingly easy. The only "semi-dificult" part was getting the correct chain line and proper tension on the forte SS hanger. The trick it to get as much chain tension AND as short a chain length possible. Do this and your chain will not skip.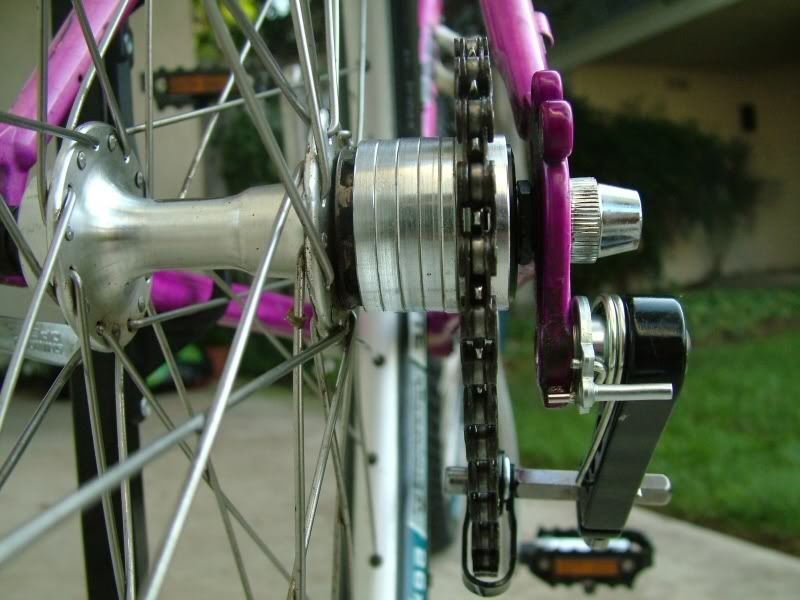 I ordered these Forte Sherwood XC Tires. They have a nice tread pattern suited for the type of riding my friend will be doing. The Forte Sherwood's aren't too aggressive and have a lower profile for less rolling resistance.
These tires remind me of Bontrager Jones XR tires I once had on my Trek Fuel Ex. Trek categorizes the tires as XC and I'm sure Forte had these in mind when they created the Sherwoods. The claimed weight for these tires are 640 grams each! Ouch!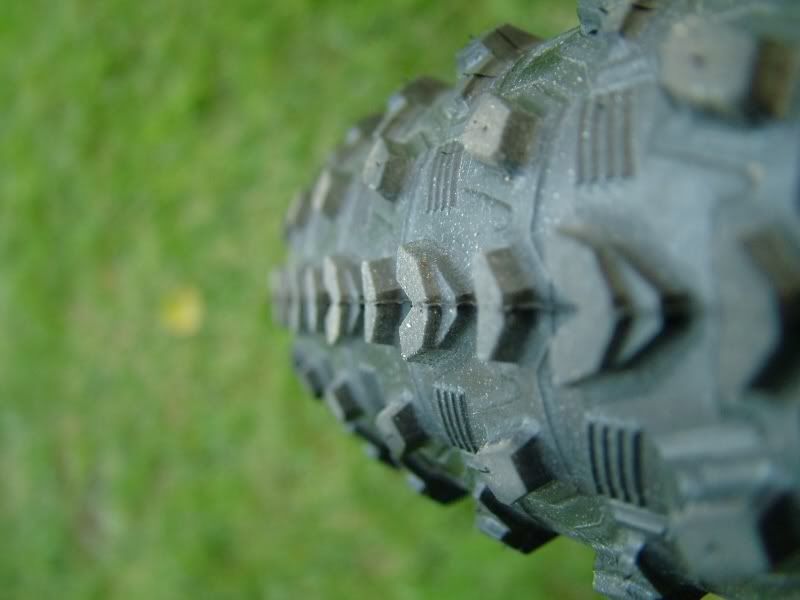 The whole project was about $70.00 and it could have been even cheaper if I opted to not buy the Forte SS Conversion Kit (On sale $21.99). According to some of the SS DIY sites you can jimmy your rear derailleur's limit screws to get similar results or if your really lucky enough you can get the right chain tension between the front chain ring and rear sprocket. I chose the kit and recommend it over luck and jimmy! :)