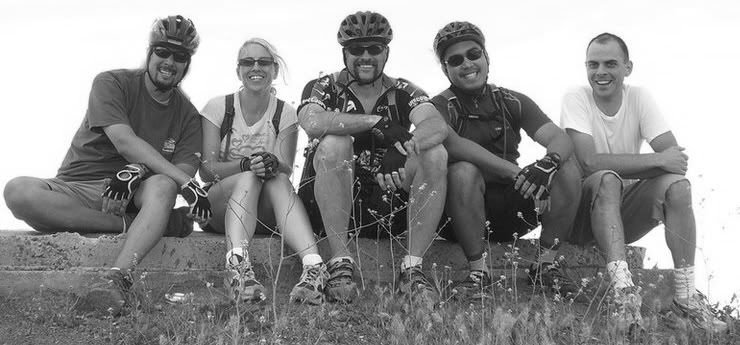 Welcome to Bicycle Friends, the ride partner resource! Bicycle Friends was created as a resource to connect you with other cyclist in your area.
* Just starting out? That's great the best way to get out and get motivated is to ride with friends. Friends help pass the time and make riding fun! I started riding with a co-worker. It was late October 2006, and pushing paper all day didn't help with our physical health. Baby steps, we started out short distances, riding our local trails and parks. Our goal was simple, ride a little more each time out with the hope we'd still be riding by the beginning of spring. By spring we had great stories, better health and we even met a few other riders along the way! Riding with friends helps a lot. You can always count on someone to encourage you to, "go out and ride," even when you are not so motivated.
* Gas Sucks, ride to work? Hook up with commuters heading your way to or from work. Safety is in numbers and riding to work can be both lonely and monotonous. Save money on gas and help pass the time with a Bicycle Friend.
* Looking for people who share your devotion to a healthy life style - Look no further, Bicycle Friends!
* Are you a Seasoned Pro looking for riders with your same skill sets or looking for someone to train with - Look no further Bicycle Friends was created for you!