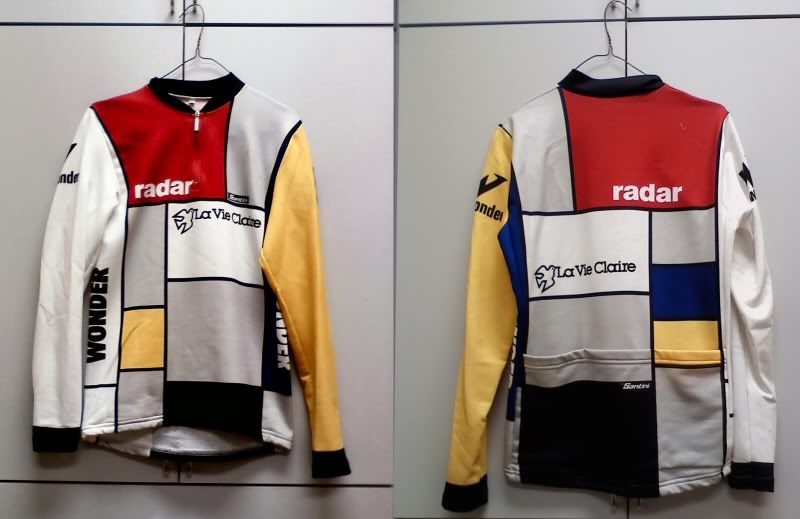 A co-worker who knows I'm a bike nut gave me this jersey. As it turns out, its a vintage Team Jersey that Greg Lemond and Bernard Hinault wore to TDF victories! The guys at RBR were nice enough to give me some back story regarding the jersey.
"La Vie Clair," or The Clear Life. Bernard Tapie started the "La Vie Clair," in the early 1980s and was the owner of
Look
when its was only making ski bindings. In around 1984 Look modified their first ski binding and thus created the first Look clipless pedal. Needing a team to introduce the clipless pedal into the market, Look created Radar La Vie Clair. Both LeMond and Hinault won the Tour De France wearing this jersey.