Lots of Bicycle Friends came out today. The morning started out a little chilly but eventually heated up. Ride conditions were great. A little before Marshal Canyon Equestrian Center, Allen broke his chain. A quick fix with Carl's chain tool and we were off.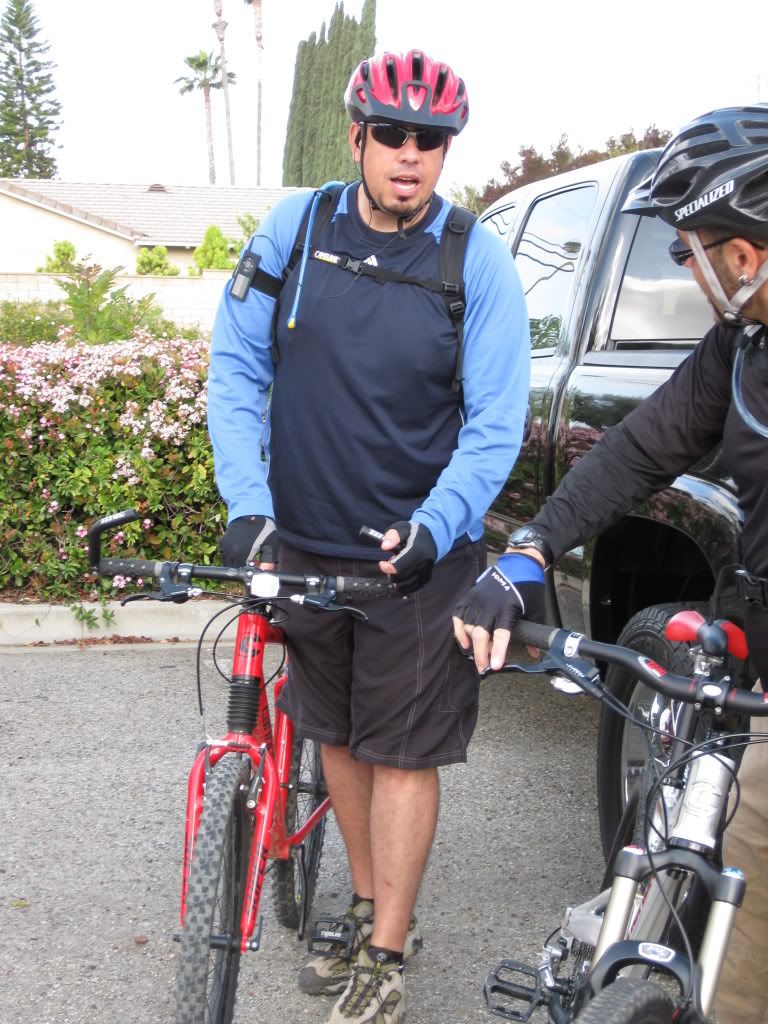 This ride was in honor of Mark's new Cannondale Prophet. He did great but needs to take his bike in to get "Dialed In" to his weight and riding style.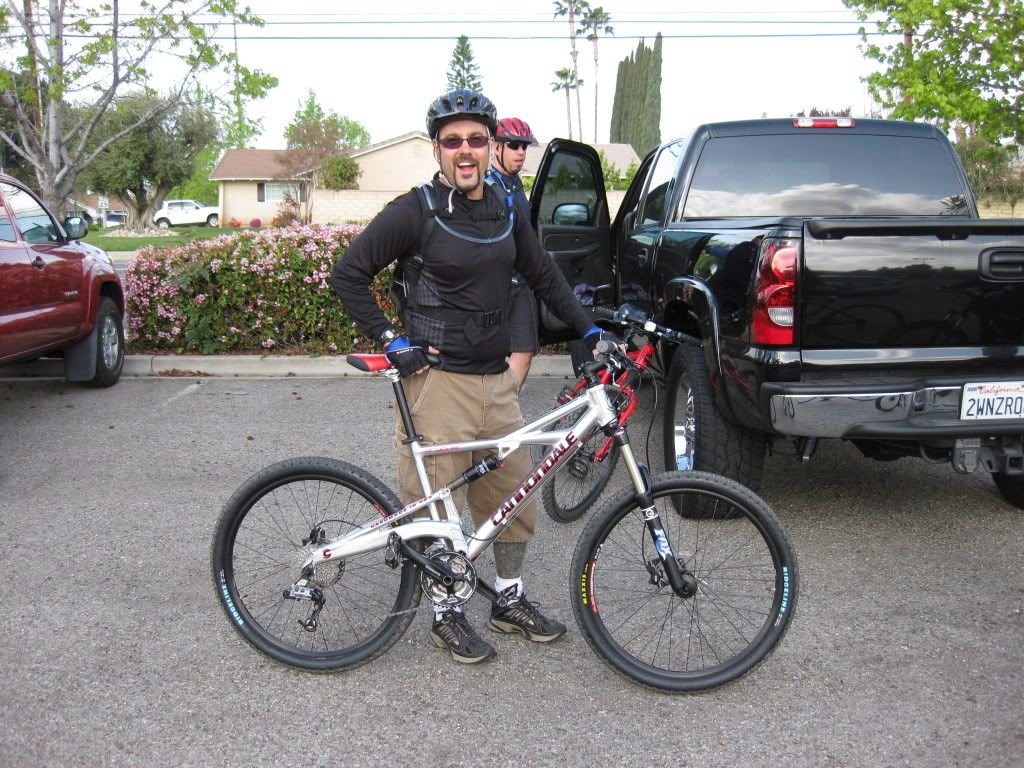 Meme crashed early on. Where we drop into lower Marshal Canyon, its pretty steep and rutty. This part proves difficult for Meme. He fell twice (Maybe three times) at this very place.
Bryan and Bobby showed up for the ride. Bobby made it down the face and almost collided with Bryan. Bryan slammed on the breaks to avoid the crash and ended up pitching his bike in the loose dirt. He hit the ground pretty hard and ended up in the emergency room. Hopefully he is okay.
Grace came along with us and is a real trooper! At upper Marshal Canyon, I dropped back for awhile to ride with Bobby. Right before the "Log Run" I sped up to catch up with the head of the group. Typically at the end of the Log Run we break but Grace kept going! I reluctantly followed and was sure she would stop at the water tower. She kept going! She didn't stop until we got to Yellow Gate!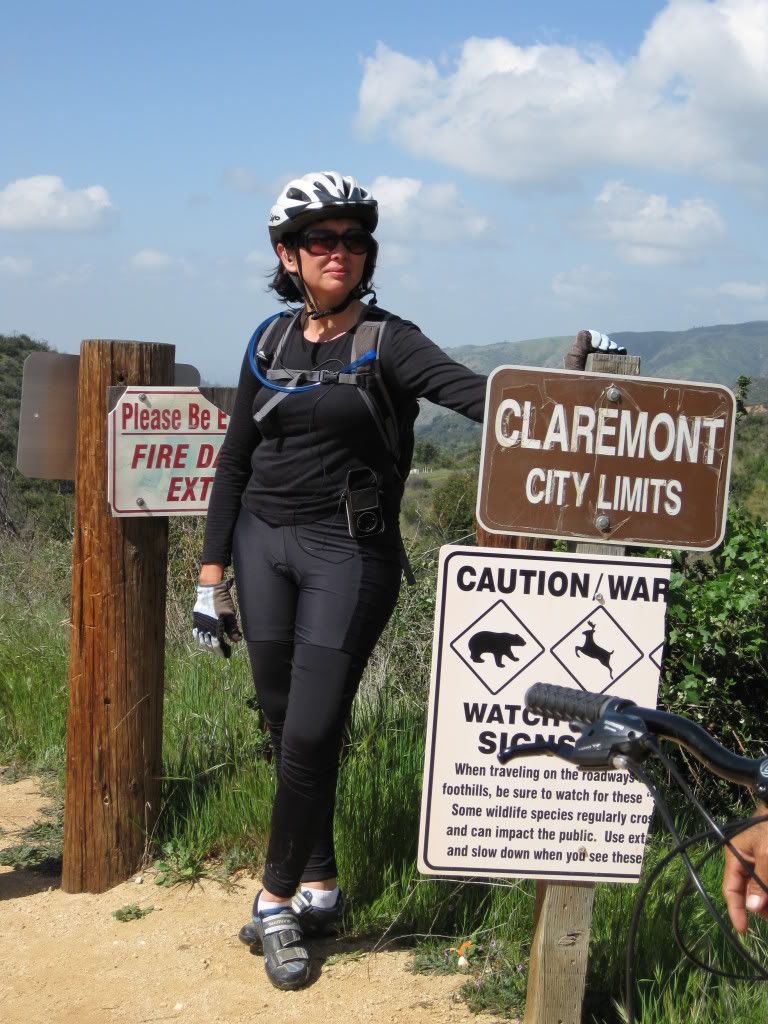 At Yellow Gate, Grace and I waited for our group. While waiting Richard and Antonio showed up. Both Richard and Antonio are Marshal Canyon fixtures. Richard and his Ellsworth are here every Saturday. He's a real low key down to earth kinda guy.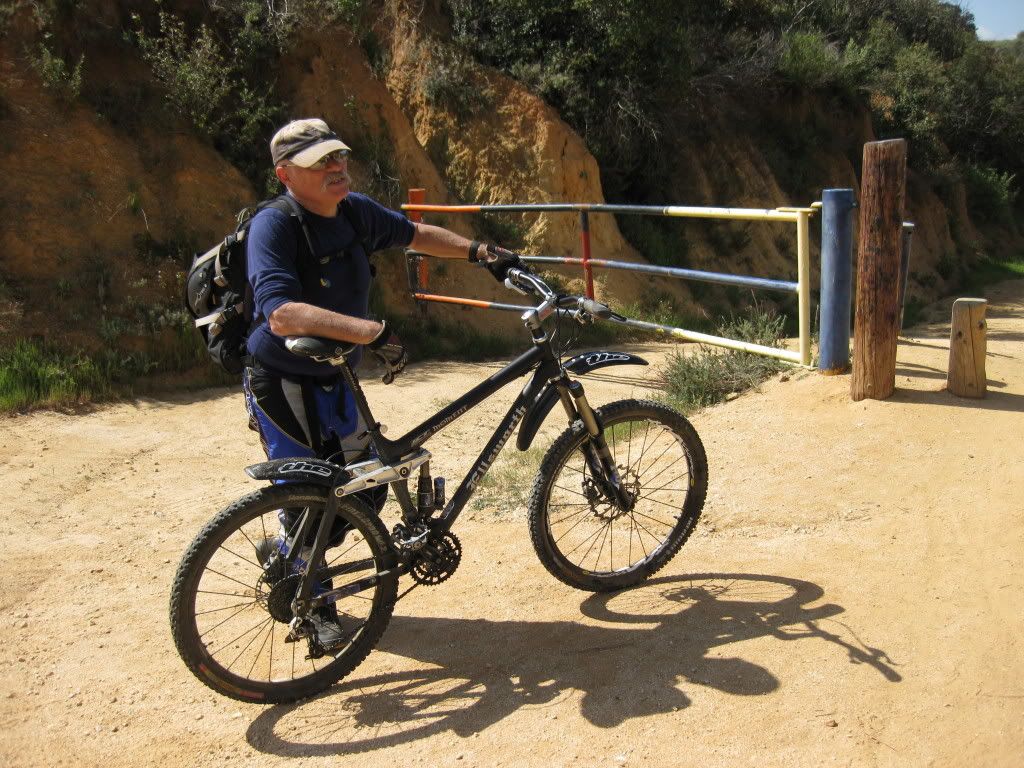 Antonio will ride up from the Claremont side and always rides the Big Loop! I started seeing him and his son about three years ago. Antonio really epitomizes what riding is all about. When I first started seeing him on the trail he was riding a beat up old bike. At one point, I could have sworn he was riding a girls bike but I could tell, for him, it was all about the ride and the mountain. It didn't matter what he rode. By the way, he climbs like a mountain goat!
Our group finally made it to Yellow Gate. We talked and rested for another few minutes before heading to Jump Trail.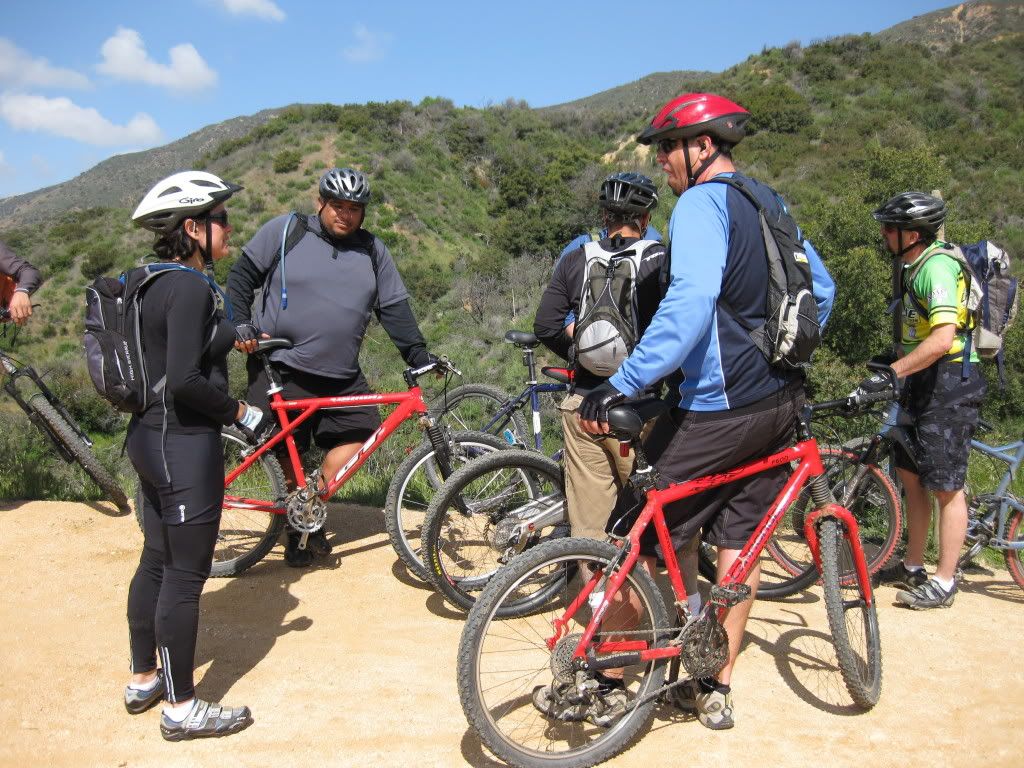 At Yellow Gate we met a nice family who moved to California from New Hampshire. I gave them my website and told them to send me an email. I can be reached at bicyclefriends@gmail.com.